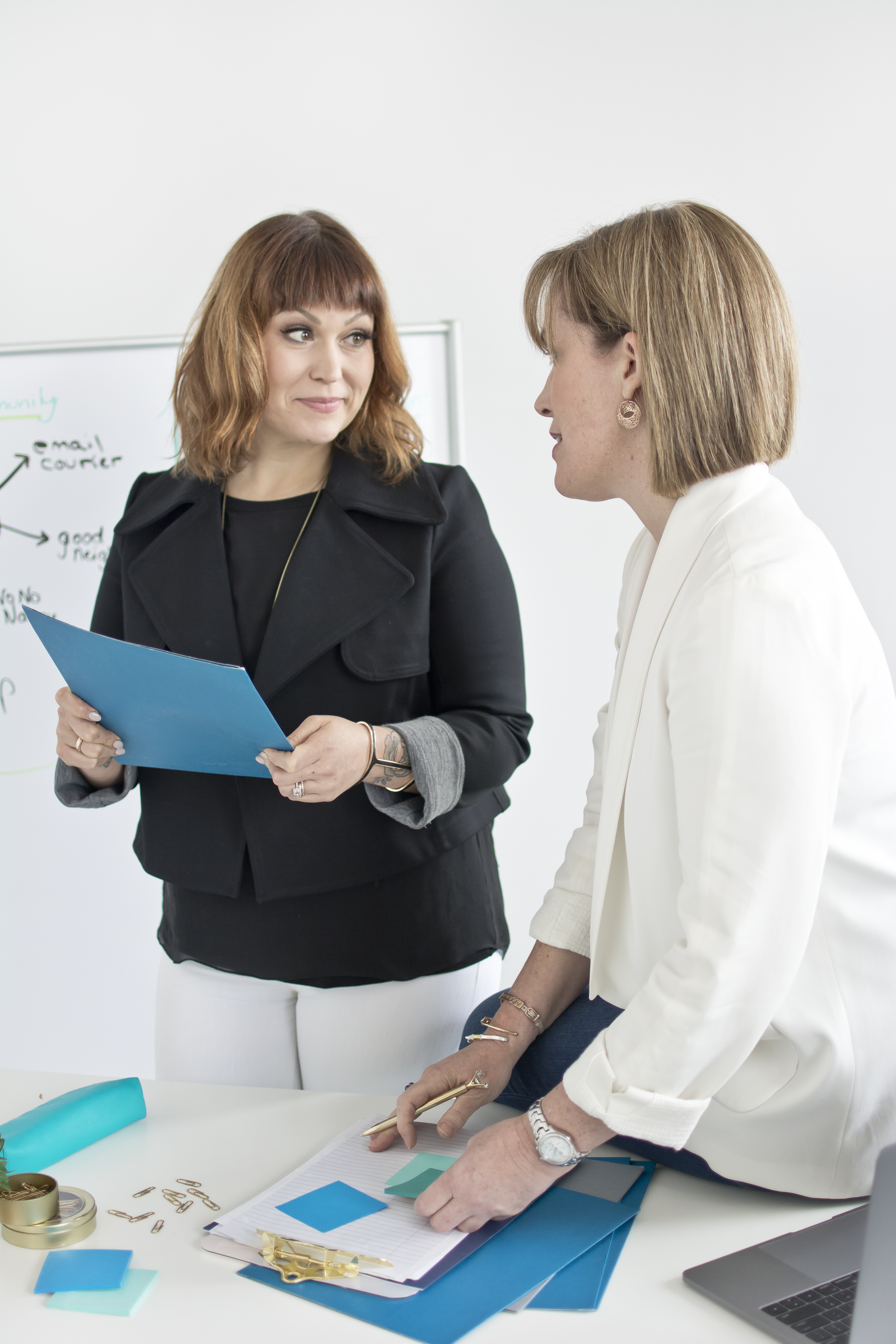 There is a difference between public speaking and facilitation, and at Whiteboard Consulting Group we can do both or either, depending on your needs.
First of all, what is facilitation? It's an art form in which a leader helps a group of people with common objectives achieve their goals without actually taking a personal interest in the outcome. The leader, or facilitator, usually uses a specific framework to help the group resolve conflict and reach consensus, and the group itself does the real work of developing solutions.
Training, on the other hand, requires the leader to facilitate group discussion in order to ensure the students are grasping the concepts in line with their peers. The leader also addresses issues and questions without alienating people – this is how they facilitate understanding and growth.
We are experts in both facilitation and training. We can help you and your team reach consensus by facilitating discussions that allow you, the leader, to be a participant instead of the facilitator.
We can also train your team on a variety of subjects from Process Improvement 101 to Leadership Essentials, to Change Management, Performance Measurement, and of course our very popular course on "The Process of Coaching" (changing your culture at work to one of coaching).
Our workshops  are fun and interactive, ensuring that our approach stays with your organization long after we are gone. Click here to visit our Whiteboard Workshops page!
Testimonials from our clients:
Ruth and Nicole are excellent at what they do. Course content and facilitation is on the mark each time. Their passion and skill draws a high degree of engagement from particpants, thereby delivering lasting results.
Steve Vanderkooy
I am happy to recommend Ruth, Nicole and the Whiteboard Consulting Group. I participated in their Process of Coaching course in Toronto and have referred to what I learned on a number of occasions. The great take-away of: "kindness and curiosity" as the starting point for even thinking about difficult conversations has been a go-to for me many times since – I have others now using it to diffuse stressful situations. Thanks.
Cynthia Johnston
I very much enjoyed these two days learning about process improvement. The examples from past work experience were very helpful in adding a "real life" perspective to the learning and theory. Ruth and Nicole are very authentic and full of energy and complement each other nicely. I leave today armed with several tools that I can put to good use back in the office to engage other employees in mapping, planning, and implementing change.
Course Attendee at "The Process of Process Mapping"
I was so happy to attend and receive a great refresher on process mapping! Thank you! There was a wide variety of different folks with different backgrounds, and you did great to keep all levels engaged and interested.
Ontario Public Service attendee