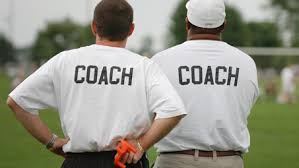 If you've been reading our blogs for a while, or have noticed our recent "Whiteboard Pro-Tip Videos," you know that we are HUGE fans of effective coaching conversations as a means of increasing employee engagement and building strong teams. (Read our article on "Being a Great Coach in the Office" which was published in the Huffington Post last year.)
Our workshops have helped scores of people improve their coaching skills, and our one-on-one coaching sessions have helped individuals figure out how to become "unstuck" with whatever roadblock is preventing them from getting where they want to go.
But what if you're already a pretty good, even fantastic, coach? You get it, you're good at it, you practice it, your team is highly engaged and successful, and in fact you've been training others to grow their own coaching skills.
Do you need a coach if you're already a coach?
Just about any professional needs their own services from time to time, and we know that they can't (or shouldn't) treat themselves and expect great results. Think about it:
Doctors need to see other doctors for physicals and prescriptions.
Personal trainers have personal trainers to spot them when they lift weight, and push them when they get tired.
Physiotherapists see other physiotherapists to manipulate and treat musculoskeletal issues.
Lawyers hire other lawyers to represent them (except on TV, where they are VERY good at representing themselves).
Therapists get advice and counselling from other therapists.
Ministers, Priests, Rabbis, and Imams seek spiritual guidance from others.
And so it goes with coaching.
Even expert coaches need someone else to help them self-discover solutions to problems they are facing. Here are three possible scenarios in which it would be critical for a coach to get coaching from someone else:
Edgar has been coaching for 15 years, and is known for his openness, strength, and amazing leadership style. He thought he had seen it all until one of his peers lashed out at him in a leadership meeting, embarrassing him and creating a stressful atmosphere. Edgar knows he has to talk to this person, and is trying to prepare his approach. He's just not sure how to open the conversation and would like to bounce some ideas off someone.
Natasha has to coach a young member of her team who is fresh out of college, eager, keen, smart, and… obnoxious. She's pretty sure how she will handle it, and would love to role play the possible outcomes. After all, Natasha is a Baby Boomer, and needs to sound helpful and encouraging, not "old" and "out of date."
Salome is a senior leader with plenty of coaching experience who feels disengaged and even a little bored at work. She's not sure what to do and would like some objective guidance.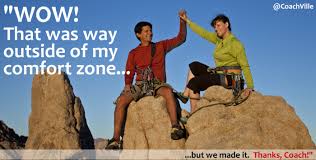 No matter how much experience we have, we can always use some coaching to help us out. And remember, coaching isn't the same has having coffee with a friend (although that's always helpful too!) Friends are encouraging and supportive listeners, and can often be biased towards a specific solution.
Coaches are also encouraging and supportive, and have NO bias. Therefore, the solution you come up with is 100% yours, and was probably hiding deep down inside your brain somewhere all along.
If you need a coach, check out our coaching services by clicking here, or email us at info@whiteboardconsulting.ca. We'd be glad to help you, and our 15-minute telephone strategy session is FREE! How can you go wrong? (You can't.)
Until next time,
Ruth.