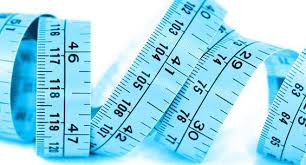 You've heard the expression, What Gets Measured Gets Done, right?
But do you know exactly what you need to measure? Does your team know? Does most of your reporting end up in the "read later" file in someone's inbox (never to be read later, or any time)? When you present ideas to executives do their eyes glaze over as they flip to the back page? Do you know how to use the right metrics to gain confidence in a proposal? Do you need to come up with new and innovative ideas as part of your job? Would you like to be able to create a compelling case for change?
If you are nodding your head as you read this, then you need to register for this course.
Like everything, performance measurement is a process. And if done right, it can be illuminating and result in a culture-shift towards data-based decision-making.
In this two-day course (on May 26th AND May 27th) you will learn how to recognize an improvement opportunity, how to measure its current level of performance and assess what its ideal level could be, how to create metrics that are at the right level for the right purpose, how to develop a business case, and how to synthesize all the information into an effective presentation.
 If you're someone who manages a team, this course will ensure that you and your team are using the same language when it comes to data analysis and business intelligence, performance and outcome measures. You'll also learn how best to tell the story that your metrics support, and how to present that story to different audiences, especially that tricky Leadership team when you need their approval to proceed with an idea.
Learning Objectives
At the end of this course, the student will be able to:
Use process re-engineering tools to identify and eliminate waste and optimize efficiencies
Describe the various types of metrics; their differences, uses, and sources.
Interpret data to tell an effective story
Create relevent and effective metrics
Prepare a compelling business case for change initiatives
Demonstrate understanding of change management principles when proposing a change or new idea
Create and deliver an executive level report with the appropriate measures and level of detail.
Our style is fun and engaging, and you will leave with practical, relevant, and useful tools, tips, and tricks to make you more successful in measuring and sharing the important information in your organization.
Details
Who Should Come?
Leaders of business information, analytics, innovation, quality, or improvement teams
Individual contributors responsible for synthesizing information, preparing reports, and/or promoting change initiatives
Middle managers who want to know how to influence Sr. Leadership with more effective reports and presentations
Where Is It?
This workshop will be held in the beautiful Toronto Room at the Verity Club. The address is 111d Queen Street East in Toronto, and is just east of Jarvis Street on the south side. (It's an old chocolate factory!)
When Is It?
May 26 AND May 27, 2015, from 8:30am to 5pm.
How Much Is It?
$550 plus HST, including a light lunch and refreshments on both dats. If you have any questions, please email us at info@whiteboardconsulting.ca/staging.
Hope to see you there, Nicole & Ruth