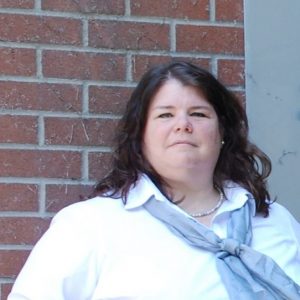 Linda Hills is a seasoned Learning & Organizational Development practitioner whose mission is to help leaders, teams and organizations create emotionally intelligent transformational change. Over the past 20 years, she has designed, developed and delivered learning and organizational development interventions while working in software, financial services and the not-for-profit sector. Linda has a Master's degree in Adult Learning and is a certified Emotional Intelligence, and Vital Signs Assessor with Six Seconds, a certified Change Practitioner through Connor Partners CIBC program, and is also certified as a Strengths Deployment Inventory (SDI) Facilitator/Coach.  She is currently an Executive Director in the not-for profit sector, leading her organization through an emotionally intelligent transformational change.
Linda will be offering The Six Seconds Emotional Intelligence Assessment (SEI™) at our upcoming course, Leading Process Change, in Toronto Nov 5 & 6. Find out more about that and about Linda HERE.
Linda over to you:
OMG! Emotions in the Office!
I'm with Linda North on this one:  Process isn't my favourite thing.  But there are two other words in the title of Ruth and Nicole's upcoming course (Leading Process Change) that strike a chord with me:  leading and change.  Why?  Because both of these concepts are deeply rooted in human emotion, and helping people build emotional intelligence is my "raison d'etre".
We first heard the term "emotional intelligence" in 1995, when Daniel Goleman wrote his groundbreaking book of the same name.  Since then, much has been written, many versions of it have come along, and yet it remains largely conceptual, if not absent, in most organizations.  Emotions are still seen as soft and disruptive, and are unwelcome in a professional environment.
And yet therein lies a critical misunderstanding about emotions.  In a work setting the word conjures up images of someone losing their temper and yelling at colleagues, or storming out of a meeting.  These are perfect examples of emotions that have not been managed, and that fuel the aversion to them.  So in the business world, we prefer to "leave emotions out of it".
This couldn't be more wrong!   Emotions are assets.  They give us information and energy1. Not to mention they are automatic and pretty hard to hide2 (even when you think you are doing so masterfully, that twitching eyebrow gives you away :).  Think about fear for a moment.  It is seen as a negative emotion, but what is it telling you?   If you guessed that it's telling you that so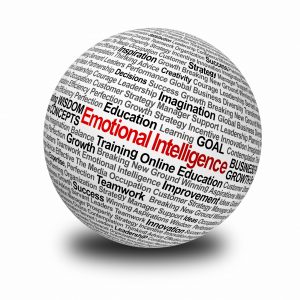 mething could go wrong, you'd be right.  And how might that be a good thing?  It can protect you from dangerous situations.
So what is emotional intelligence?  The model I use was developed by Six Seconds, so named after the amount of time it takes for the chemical reaction in our brains to settle down after we react to something.  The model comprises eight competencies that allow us to use thinking AND feeling to make optimal decisions.   These eight competencies are divided into three main categories:
Know Yourself:  This is about awareness.  It's being aware of your emotions, and recognizing the patterns of behaviour that they produce
Choose yourself:  This is about management.  It's navigating your emotions, thinking about the consequences of your actions and behaviours, exercising optimism and engaging internal (vs. external) motivation.
Give yourself:  This is about direction.  It's developing empathy for others, and pursuing a "noble goal" – a purpose greater than yourself.
These are easier said than done!  It takes reflection and effort to build these competencies, but they can all be learned!
If you aren't sold on emotional intelligence, consider this:
Harvard Business Review called it the "key to professional success"3
Microsoft CEO Satya Nadella says that "…in the long-run, EQ trumps IQ…"4
At the US Army Training Centre, the saying is that "…Leadership is a lifelong journey of just 18 inches – from head to heart…"5
And if that isn't enough, take a look at the bottom line stats:  when leaders practice emotional intelligence the impact on outcomes is clear; it is predictive of6:
46% of Customer Service
28% of Performance
45% of Retention
With the last Gallup Engagement survey (2013) showing that 63% of employees worldwide are not engaged, and 24% actively disengaged7, it's time for leaders to up their game.  And that means developing EQ to (at a minimum!) match their IQ.
Looking forward to seeing you on November 6th!
Linda
References
1At the Heart of Leadership:  How to Get Results with Emotional Intelligence, Joshua Freedman, Six Seconds, San Mateo, California, 2007
2Vital Organization Field Guide, Joshua Freedman and Massimiliano Ghini, September 2014
3 HBR "Breakthrough Ideas for Tomorrow's Business Agenda," April 2003
4 Times of India, "Microsoft CEO Satya Nadella tells students, fall in love with what you do," October 1, 2014
5 The Vital Organization Field Guide, Joshua Freedman and Massimiliano Ghini, September 2014
6At the Heart of Leadership:  How to Get Results with Emotional Intelligence, Joshua Freedman, Six Seconds, San Mateo, California, 2007.
7 http://www.gallup.com/poll/165269/worldwide-employees-engaged-work.aspx, retrieved October 22, 2014.