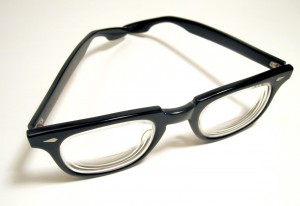 Wikipedia says of the word "geek": Although often considered as a pejorative, the term is also used self-referentially without malice or as a source of pride. Its meaning has evolved to connote "someone who is interested in a subject (usually intellectual or complex) for its own sake."
I do not use the word "geek" pejoratively. No, I use it with fondness to describe those of us who have an aptitude for any subject that goes beyond the average person. You could be an astronomy geek, a food geek, a botany or gardening geek, a Shakespeare geek, a 70's geek… anything!
I – I'm proud to say – am a process geek.
In our line of work Nicole and I run into many geeks of all kinds (you know who you are). Naturally we are drawn to those who are process-minded as we are, and we've come to realize the following truth: there are many people who have an inner process geek and don't even know it. (Click to Tweet)
We love to see that side of people and let them know how awesome it is and how they can make it work for them. Wondering if you're a process geek too? Wonder no more!

You Are a Bit of a Process Geek if:
You're reading this blog. Face it – if you're on Whiteboard's website, you're interested in learning more about us and what we are up to. And what we do (be it training, facilitation, or strategic planning) always comes down to process.
It pains you to know how long your proposal will be in the approvals process at work, and you've already thought of three ways to make it faster. If only anyone would listen.
You stand in line at coffee shops and think of ways the line could move faster. Want to get Nicole ranting? Ask her about how she feels now that Starbucks has moved to individual coffee preparation vs. batching. I, on the other hand, am dying to revamp Tim Horton's meal combo ordering process so that people don't have to repeat Every. Single. Item. Separately. And. Slowly.
Although the voice is annoying, you secretly think stores that employ the audible call to open cashiers (Cashier Number Four Please) are genius. Not only does it save the cashiers from shouting "I can help you down here", but it also moves the line along just that little bit faster.
At airports you wonder about people who don't yet understand the effective processes for passing through security (jacket off, belt and shoes off, laptop out, all before you get to the bins) or boarding a plane (slide into the seat, check if people are waiting to get by, then slide out and throw your carry on up top).
You kind of like doing your taxes. Even just a little. The feeling of organizing all the files and filling out the online apps is quite satisfying (especially if you're getting a refund).
You can't believe how much manual paperwork is required at the bank. In 2014.
You have developed routines for mundane things in order to make them as quick and painless as possible – at home: packing the car for a roadtrip, housecleaning, packing lunches. At work: preparing a monthly report, doing performance reviews, starting a new project.
When you have a great idea for something, you grab a piece of paper or a napkin and you sketch out the steps and how it will work. You number things and use arrows to show the flow of the idea.
You've already thought of ten other ways that you're a process geek.
It's not such a bad thing. Embrace the process geek in you and tell us about it! We'd love to help you make it work for you.
Until next time,
Ruth