Why oh why did I take this job?
You spent days perfecting your resume.  Days finding the right salutation for your cover letter.  Weeks ruining your manicure fretting about the interview process.  And if you happen to work in the public sector, you've spent hours rehearsing your presentation assignment with anyone who will listen.
All that hard work, and the phone finally rings – "We'd like to offer you the job!"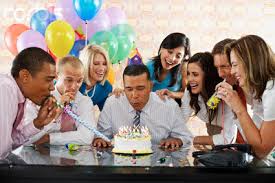 Fast forward 2 goodbye cake parties, 12 transition meetings, and 17 emails about how lucky you are to "get out of here".  You've got your big girl/boy suit on and it is week 3 of your new job.
You said the biggest challenge was going to be what?
You thought you did the right thing! You asked the golden end-of-interview question:
"What will be the biggest challenge you foresee for the winning candidate in this new role?"
This is a great question.  But they didn't tell you that the office is the perfect example of a toxic workplace! You are dissapointed, demotivated, and think you may have made the worst decision ever!
Don't get me wrong,  "a challenge" from one individual to another has a great deal of variability. For one it might be subject matter expertise, for another it is senior management support. Managers looking for a team member aren't going to say things like:
The culture is super toxic, have fun!
I'm a really great operational manger, but I suck at leadership (oh and I hate team meetings FYI).
Your team is the worst performing team in our entire company.
My boss is even worse than I am.
3 Questions to ask your potential new boss (BEFORE you say YES!)
You might feel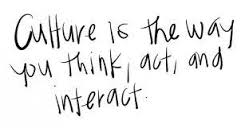 awkward asking these questions.  I guarantee that this moment of mild awkwardness is FAR less painful than arriving at TWCC (Toxic Workplace Culture Central). Read more on the signs of a toxic workplace culture here.
How would you describe the culture of the organization? This is a great open-ended question that's pretty hard to hide behind. If you have an honest hiring manager, they will be clear about the challenges and opportunities.  Be ready with some probing questions to help you out in case you get some tight lipped answers (i.e. You say "Great", tell me more? How would employees describe the culture? How would another team describe the culture?).  I would be delighted with answers like: our branch does a bi-annual team building event offsite, we have a running club, we have a lunchtime yoga session that more than half of the team participates in etc.
Can you tell me about the history of the team that I'll be working with? Ooh.  This question is more loaded than a baked potato. Here's where you can find out things like how new (or how established) your team is.  Perhaps you do some diagnosis on their stage of team development, or how you might apply the situational leadership model.  You can start to understand how resilient the team might be to change (based on their recent history with change).
What kinds of systems/processes are currently in place in the organization to support open and transparent communication and team building? What I would want to hear in this answer are things like: we have weekly 1:1 coaching sessions with our team, we have a very rigorous performance review process, we believe strongly in training, coaching, and having difficult conversations…
Remember, the hiring panel is not only interviewing you, but you are interviewing them – to see if this job, culture, and environment is a great fit for you.  Otherwise, on to the next opportunity!
Now what if you've got the job and you've got the toxic culture blues? Not to worry, stay tuned and next time I'll share the top 3 tips to dramatically improve your culture (even if you aren't a manager)!
Until Next Time,
Nicole
P.S.  Looking for a new role?  Ruth is offering 3 coaching sessions to a select few volunteers, snag this $500 value before spots are gone! Ruth@whiteboardconsulting.ca/staging